Complimentary Lexus Valet
Luxury Delivered To You
Performance Lexus is proud to introduce an exclusive service that brings a higher standard of luxury to you. We'll come to you for test drives - home or office - your choice and our pleasure. We also come to you for service.
Choose your Lexus
Our entire inventory of new and pre-owned Lexus vehicles are available for you to explore. All you have to do is decide which one you like best.
Choose your location
Whether you're at home or at work, Lexus At Your Door will bring your desired Lexus to you for a convenient experience.
Test drive
Take your time and drive on the roads most familiar to you. Try as many Lexus vehicles as you'd like at absolutely no cost.
Test Drive Simplicity
In a few simple steps, you can arrange for a new or pre-owned Lexus to pull into your driveway. Enjoy a fully personalized vehicle demonstration and get to know a refined luxury vehicle in a comfortable environment. Make your test drive count by driving on roads and highways that are most familiar to you, and see how it feels to drive a Lexus on the routes most travelled.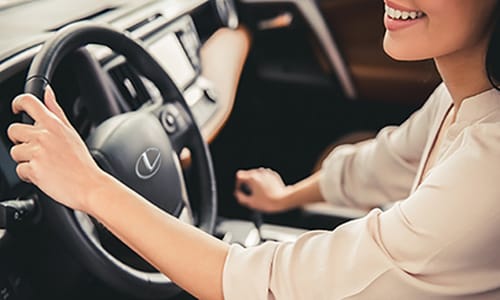 Luxury On Your Terms
Take confidence that your complimentary test drive comes with no commitments. If you are ready to purchase, we can complete the transaction right on your driveway. Choose a time that works best for you - our consultants will work around your schedule and come to you at your convenience. Break away from the traditional dealership experience and take the time you need to learn about a new or pre-owned Lexus on your own terms...from Performance Lexus.
We Come To You For Service
After purchasing a Lexus from Performance Lexus, we also come to you for service. At your convenience, we will pick up your Lexus from home or work, service it, wash it, and return it to your desired location. We'll amaze you with our commitment to At Your Door service at Performance Lexus.
*Complimentary valet service to your home or office for as long as you own your Lexus from Performance Lexus. Lexus owners must live in the regions of Hamilton-Wentworth, Niagara, or Burlington, and Oakville.