Performance Lexus Receives 2016 Pursuit of Excellence Elite Award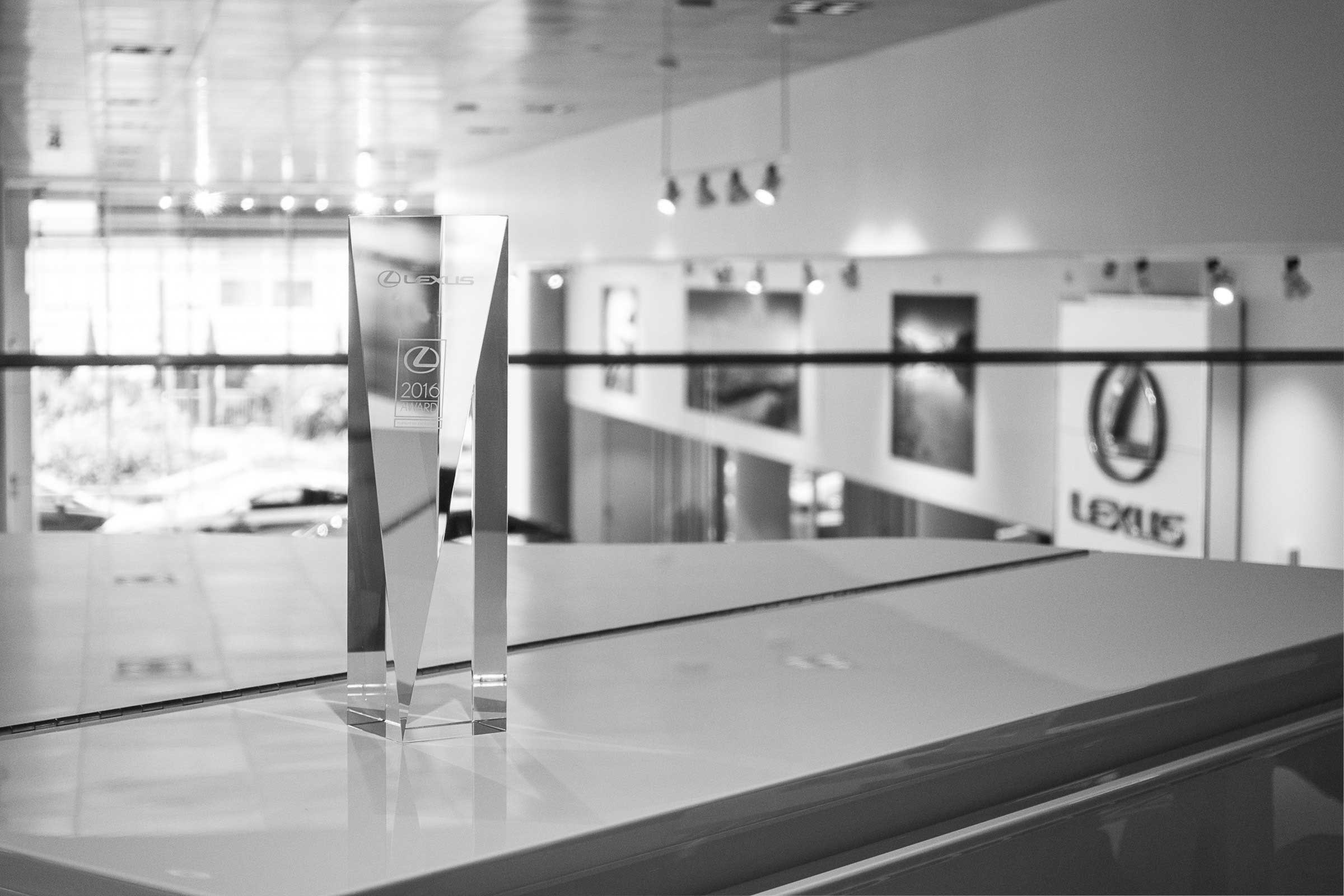 Performance Lexus has received the esteemed Lexus Pursuit of Excellence Elite Award for the second year in a row, demonstrating the dealership's commitment to exceeding performance targets and delivering exceptional customer service.
The award is a top honour bestowed annually to only a select few dealerships across Canada, and recognised Performance Lexus for consistently providing exceptional customer service and maintaining a Customer Satisfaction Index of above the national average for 2016. The dealership also received top marks for training all team members to the highest Lexus order, and for ensuring excellence in sales, service, parts and accessories.
Performance Lexus General Manager Niels Pedersen said he was very proud at receiving the exclusive award, and thanked his staff for their outstanding performance in all areas. "The Elite Award recognises commitment to perfection in all areas of the dealership, and is proof that Performance Lexus is moving in the right direction. We have all worked very hard to meet and exceed the program's strict criteria, and have gone the extra mile to build long-lasting relationships with our community. Therefore, the Elite Award is a testament to my team's constant drive to achieve outstanding results, and goes out to every employee here at Performance Lexus," said Niels.
Many thanks to everyone in St. Catharines for their constant appreciation and for helping us win the Lexus Pursuit of Excellence Elite Award.